21st february, 2022 20:00 – 21:30, with Frits Landesbergen. Frits inspires you to grow into a swinging, dependable jazzmusician on the Vibraphone. Afterwards participants of the masterclass will receive the link to the recorded ZOOM meeting. Masterclass will be english spoken.
This online lesson is about timing and frasing. Especially for Jazz on the Vibraphone. In the early 80's I started to study the vibraphone. There were not many books or courses about Timing and frasing. That's why I started to study Charlie Parker tunes to develop this. So I started with the easy tunes like Billy's Bounce, Blues for Alice, and Now's the time. After the easy songs the way up to the difficult ones. Songs like Anthropology, Confirmation and Donna Lee. They are all great tunes to practise. These songs will help you as a Vibraphone player to develop yourself. I'll help you to grow to grow into a swinging, dependable jazzmusician on the Vibraphone.
FAQ

Is this masterclass suitable for my level?
Charlie Parker's playing has a lot to give for every level. If you feel you can benefit from this masterclass you are welcome to attend, regardless of your level. Frits makes sure the masterclass is valuable for everyone. Before the masterclass starts you'll receive a form to indicate your level. This helps Frits to tailor it to everyone's needs.
Will this masterclass be given another time?
We're not sure, so make sure you get a ticket if you want to attend!
How long does the masterclass last?
1.5 hours
Is there also room to ask Frits questions during the masterclass?
Yes!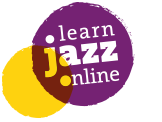 Login
Accessing this cursus requires a login. Please enter your credentials below!